Far West of Japan Art in Brooklyn Aug 24- Sep 5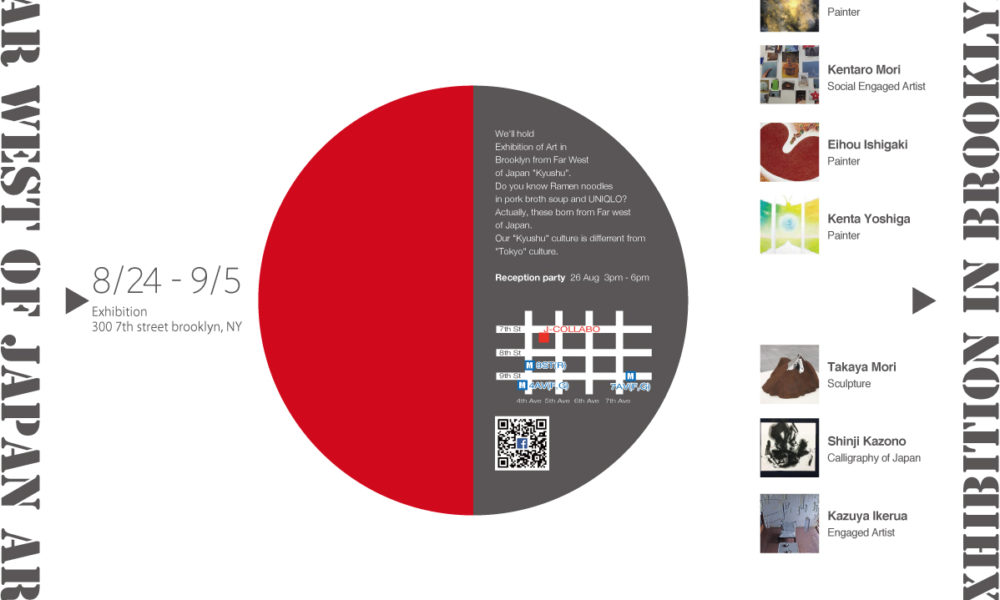 We'll hold art exhibition in Brooklyn,N.Y.,
by 7 artists who have excellent activity in "Kyushu"(far west of Japan).
From long time ago, "Kyushu" had own history and culture, different from "Tokyo" or "Kyoto".
And also,there is the place that so many unique contemporary artists doing creative activity.
Through this exhibition, we hope you'll find attractive art culture of Kyushu, not yet known.
Date and Time
・exhibition:
24 Aug. – 5 Sep. 2017, 11am-7pm
Closed on Wednesday
・Reception party:
26 Aug 2017, 3pm-6pm
Place and Address
J-Labo (within J-COLLABO Brooklyn)
300  7th street Brooklyn, New York
Details
https://www.facebook.com/events/250926438740370/