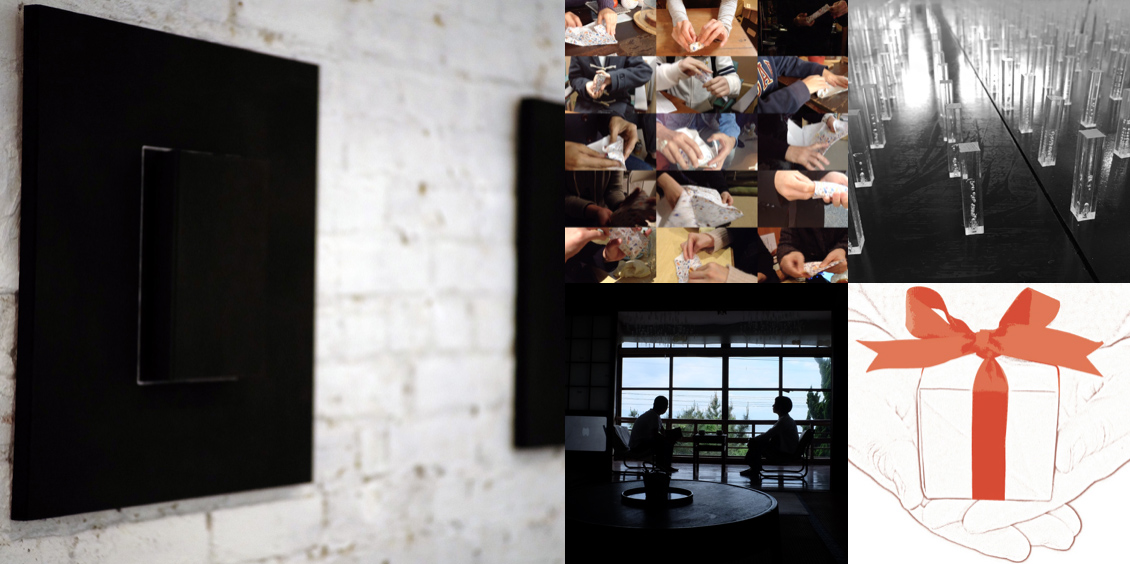 Artist of expression between the both. Works as artist of Liaison Art.
Learned Fine Art in Oita.
From then on, keep doing creative activity.
Recently, joined the Contemporary Art Exhibitions (some held at Brooklyn New york,Fukuoka Asian Art Museum, and other held at historical former Japanese inn, and so on.)- What is the things that exist between persons, things, places? – 
I thinks those things as a "liaison" , expresses through his works and himself.
Media, communication, prayer, breathing.
Between them, there is some medium invisible, so that we can communicate with.
I embodies those precious existences that we cannot be aware of easily. Through his works, he leads us to think about those presence once again.